Since all of the doors were closed, Bradley had to be creative and escape out the
doggy door
.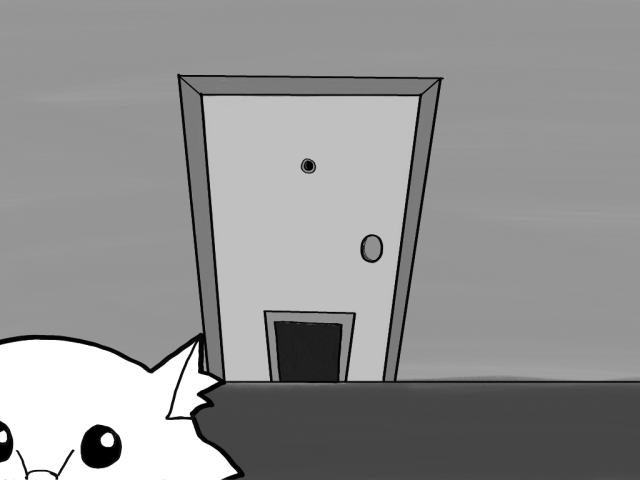 Just kidding! Bradley would never lower himself to go through a doggy door. How embarrassing that would be! Doggy doors are for disgusting dogs. "Why does Will even have a doggy door? He doesn't own a dog. What a moron!" thought the little kitty.
Bradley creatively escaped out the
wall
instead.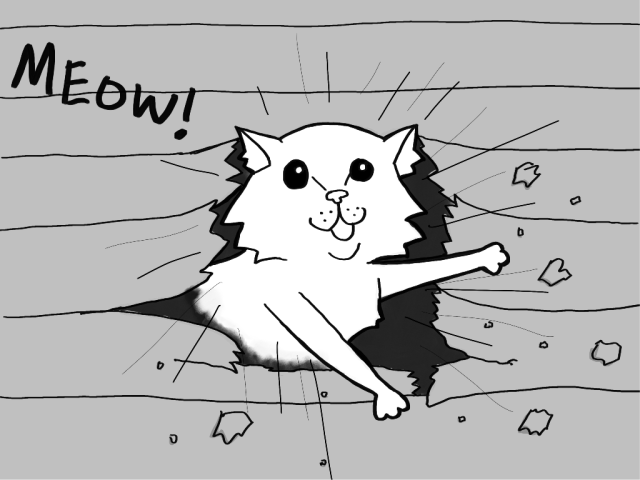 "Fuck walls!" purred Bradley as he crashed through the vinyl siding of the house. Bradley's strict diet of gourmet foods from local markets gave him the strength of an ogre and bones as dense as titanium. Walls were nothing more than a minor inconvenience to this smug cat. Bradley sniffed the air to see if he could figure out which direction Will had gone.
Bradley followed the scent to Will's favorite bar, Tequila Mockingbird, but he was nowhere to be found. The feline put his nose to the air to figure out where the trail continued.
Much to Bradley's dismay, the trail continued to the east through a location.