Waiting in the shadows for Will was
another albino crocodile
in a bowler hat.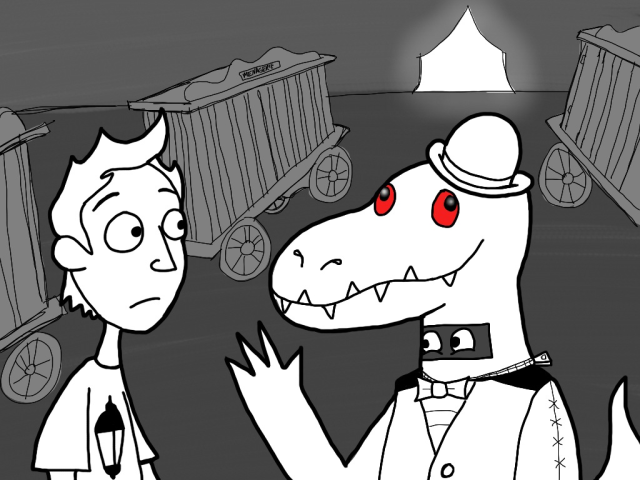 Will was pretty sure this albino crocodile wasn't real. The creature approached him with a slight bounce in its step.
"My boss won't be happy you knocked out his favorite specimen. Hyuk, hyuk!" said the mascot in a goofy voice.
"Is your boss Penelope Rose? I'm pretty sure she roofied me and locked me in with your brother over there." replied Will.
"I'm not at liberty to speak about that, but you can ask me about our animal tours! Hee, hee!"
"Excuse me?"
"You're gonna have to come with me. Hyuk!"
"I'm not going anywhere until I get some answers."
"Don't worry! If you don't
want
to follow me, I can always
force
you to! Ahee, hee!"
The giant lizard pulled out a noun from his vest and threatened Will to follow him.